The Squiz: Three Minute Squiz With… Genevieve Clay-Smith
GenevieveClay-Smith is a writer, film director, Squizer and all-round excellent person. She is the founder and CEO of Bus Stop Films, a not-for-profit organisation that has put inclusion in the film industry front and centre. In 2015 she was named NSW Young Australian of the Year. Here, Genevieve puts down her night cheese long enough to tackle the Three Minute Squiz.
How and where do you Squiz?
Either my phone or laptop, usually first thing in the morning after my alarm goes off, I roll over and check the weather then the news pure routine.
Where were you born? And dare we ask what year?
I am a proud Novocastrian and was born in 1988.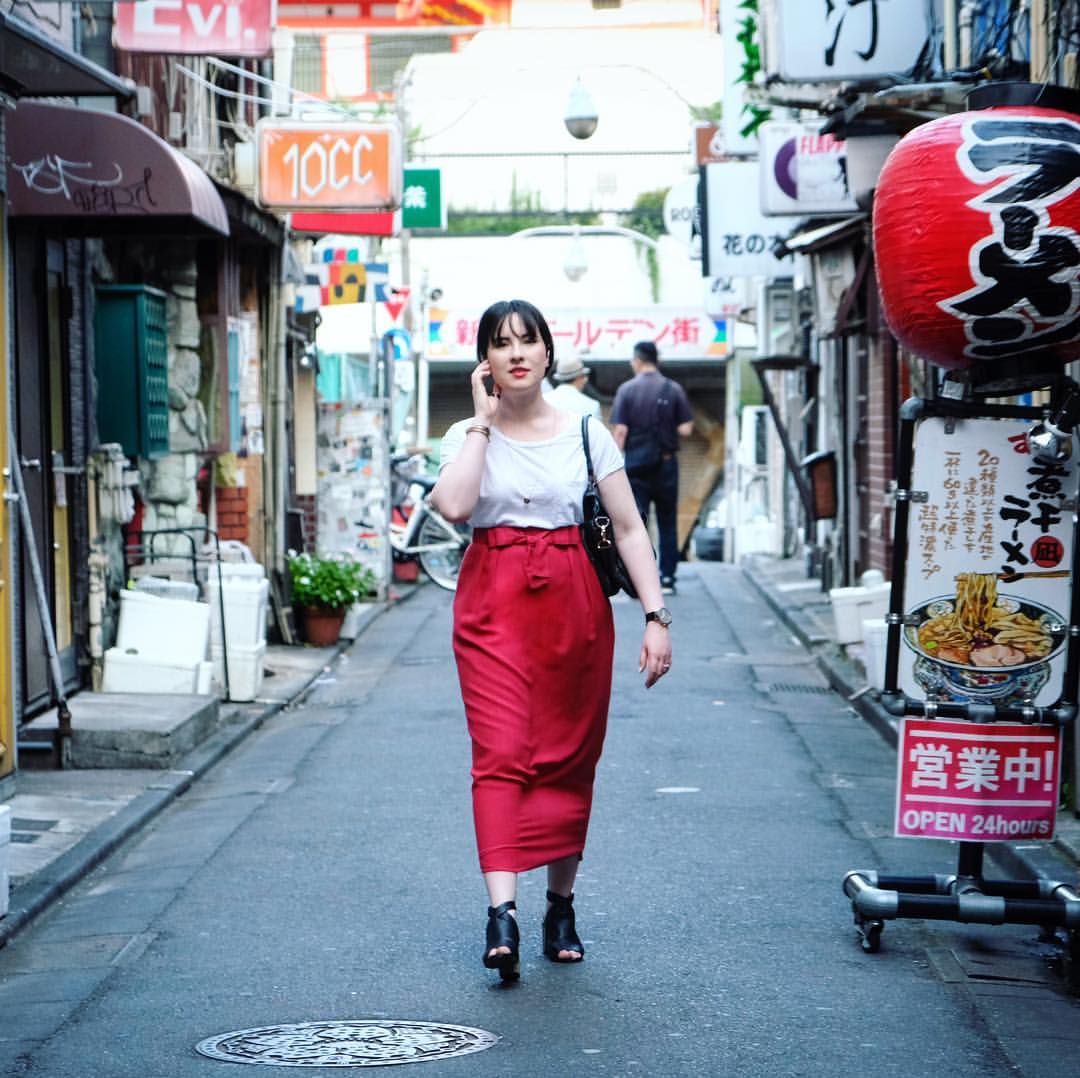 What was the first album you ever bought?
Savage Garden's black and white, self-titled debut album on cassette tape from Sanity. A total child of the 90s.
You started Bus Stop Films in 2009, how was the reaction at the time and have you seen a change in perceptions over the last nine years?
After winning Tropfest I got a meeting with one of Australia's top directing agents, it was very exciting for me and I desperately hoped that it would lead to a great break in my career. In the meeting, she wanted to know what I had next on my slate of work. When I told her about my idea to continue telling stories that represented disability, her eyes glazed over and the blood drained from her face. She told me I would become known as quote: "the girl who just makes films about Down syndrome" and apparently that would be a very bad thing and it would ruin my career. I was devastated and angry that this was the attitude coming from the top.
It's only been in the last three years that I have seen big strides taken towards getting representation for people with disabilities in front and behind the camera happening. There's a big push for authentic casting and funding initiatives to provide people with disabilities representation in the film industry and within our stories, and that's something which has been exciting to watch.
Gerard O'Dwyer starred in your Tropfest winning film, Be My Brother. Can you tell us a bit about Gerard and why he is integral to Bus Stop?
I met Gerard in 2008 while I was making a documentary for Down Syndrome NSW. As soon as we met, he recited Shakespeare for me; the entire balcony scene from Romeo and Juliet. Gerard has a natural talent for acting and we have been working together on projects for 10 years. He's now an ambassador for Bus Stop Films and he's important to the company because he's where Bus Stop started. After meeting Gerard and seeing his talent, I cast him in Be My Brother, which we made with an inclusive crew of people with and without disabilities, and that's how it all began!
We are still collaborating – we recently finished a project in Japan called Shakespeare in Tokyo starring No Activity's Patrick Brammall and Deadpool 2's Shioli Kutsuna. And we're about to launch an e-book for kids on the app store featuring Gerard as one of the characters and narrated by Angela Kinsey from The Office (US version).
If there is one thing you want people to understand about inclusive filmmaking, what would it be?
Inclusion is transformational, powerful and one of the most simple yet effective and impacting ways to make a difference. It can change the lives of all involved.
You also run a creative agency with your husband. How do you manage it all? Any tips?
Number one is that I make sure I'm working with the best people possible. A great team is critical to making my work work! I work to deadlines, prioritise and re-prioritise to-dos, schedule out almost every hour of the day and then I keep my fingers crossed that I haven't missed anything.
What is your favourite film, and why?
Strictly Ballroom because it makes me happy every time I watch it!
Name four people – living or dead – you'd kill to sit down to dinner with.
David Bowie, Jacinda Ardern, Audrey Hepburn, Geraldine Brooks.
What's your go-to meal when you are entertaining?
I am no chef, my husband is in charge of the cooking when we are entertaining. He's very talented with food. If I was left to my own devices and had to make a meal for guests, I would make these famous vegetarian bean nachos, whack a big bowl of them in the middle of a table then ring a bell!
What skill or talent do you not have but wish you did?
I would love to be a martial arts expert.
Which historical figure do you most identify with?
They're not historical figures yet but I identify with Tina Fey and Amy Poehler for a number of reasons, but namely because my husband and I always joke that if Liz Lemon (Fey's character on 30 Rock) and Leslie Knope (Poehler's character on Parks and Recreation) had a love child, it would be me.
What do you consider the most overrated virtue?
Graciousness.
Your list of accolades is long, what do you consider your greatest achievement so far? And what's next?
I think that our greatest achievements live within our relationships and our ability to love well, as Maya Angelou says, "people will forget what you said, people will forget what you did, but people will never forget how you made them feel."
What would you say is the most overlooked news story of today?
The state of the mental health system. There are a myriad of issues, but one close to my heart is the treatment of people with intellectual disabilities in the mental health unit, and the lack of understanding and awareness around intellectual disability and how to best assist a person with ID on their road to recovery.