Sydney Morning Herald: Meet the boss: Filmmaker Genevieve Clay-Smith
When Genevieve Clay-Smith went to university to study filmmaking, she assumed her career would take a traditional path. Perhaps, she'd start out with a few television commercials before eventually working her way up to something more creative.
But answering an ad in the university newspaper set the then 19-year-old onto a far more intriguing path; one which, in 2015, led her to being awarded NSW Young Australian of the Year.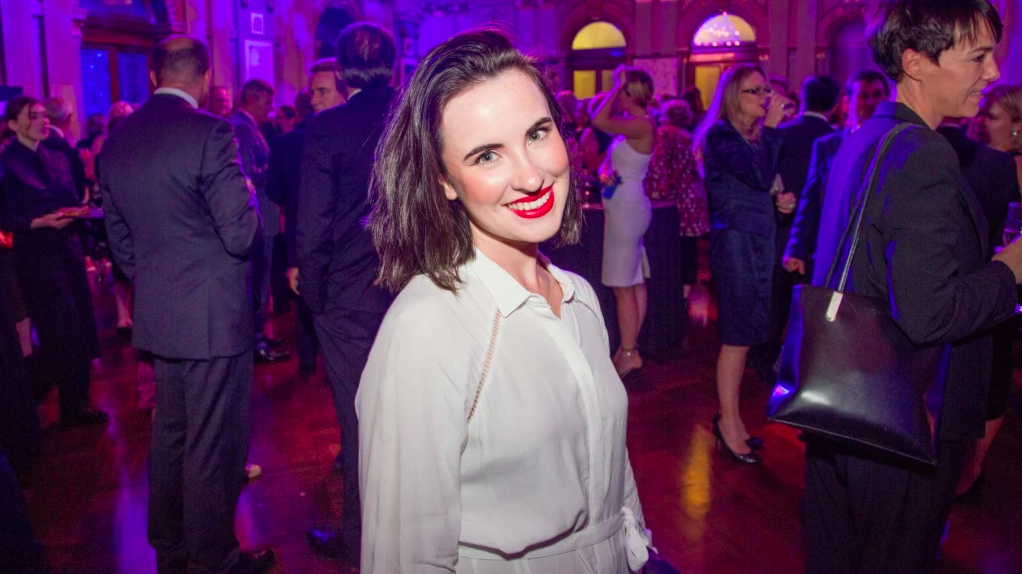 "Down Syndrome NSW wanted a filmmaker to make a documentary. I spent two years with the six families in the film, and it changed my life," Clay-Smith says.
When the project was finished one of the participants, a young man with Down syndrome, said that he wanted to be an actor.
Advertisement
Clay-Smith got to work.
"I made a short film starring him [Gerard O'Dwyer]; it won Tropfest in 2009 and Gerard won best actor," she says.
Their success made Clay-Smith realise there was a chance do things differently.
"I thought, 'You know what? The film industry doesn't have to stay the same'. I realised there must be other people with a disability who wanted to work in films, so took it a step further and held a workshop for them," she says.
Both events signalled the start of what is now Bus Stop Films; a not-for-profit, voluntarily run organisation dedicated to helping people with a disability learn about and be involved in the film industry.
For co-founder Clay-Smith, the learning curve has been steep.
"I thought we should also try to get people work experience and jobs, so I joined The Foundation for Young Australians, learnt about what a not-
for-profit is, got help to incorporate, and then got the opportunity to do these filmmaking workshops regularly," she says.
Sydney Community Collage incubated their workshops for five years, and today, Bus Stop Films has a partnership with the Australian Film, Television and Radio School (AFTRS).
"We are about to launch an accessible film studies course online which incorporates six years of my work teaching people with an intellectual disability film studies," Clay-Smith says.
While the Tropfest win was a high profile launching pad, the road to success necessarily hasn't been easy.
"It's been an interesting journey to help people understand the benefits. Early on I got really discouraged. I had a few people in the industry say this was a strange idea … I've had to stick to my guns and say I believe in what I'm doing and in what the team is doing," she says.
But staying the course has paid off.
"There's so much joy from seeing the students I work with flourish. When I have had those times where I've felt like it's too hard, I just come back to the outcomes we've achieved and the 'why' of what we are doing. It's really to see people flourish, grow and reach their true potential through film: we see those results and it puts fresh wind in my sails."
CURRICULUM VITAE
Name: Genevieve Clay-Smith
Current position: Co-founder & executive director, Bus Stop Films. Also a filmmaker.
Responsibilities: Amongst many other tasks, is responsible for the "helicopter" view of the company and works with the board to achieve that. Also leads team of passionate volunteers, sets vision, teaches on the company's film studies programs.
Education: Bachelor of Arts in Media Arts and Production, University of Technology Sydney, 2008; Master's degree in directing, Australian Film, Television and Radio School, 2013.
Additional training/courses: New Enterprise Investment Scheme Cert IV in small business, 2010.
Professional associations: Member, Australian Directors Guild Member, Australian Academy of Cinema and Television Arts Honourable mentions: Numerous, including but not limited to: winner, NSW Young Australian of the Year, 2015; winner, Australian Director's Guild Award, 2015; winner, Australian Women's Weekly Woman of the Future Award, 2015; B&T's Creative Award, Women in Media Awards, 2015; Financial Review and Westpac's 100 Women of Influence, Young Leader Award winner, 2014; top prize at Tropfest, 2009.
Strength: Determination. I say, if I'm going to do this, I want to see it reach its full potential.
Weakness: I have high standards and a really clear vision; potentially I can micromanage due to that. I've had to learn to let my team members do their work, use their skills and support them.
Management style and tips: I try to empower the people that work with me to find their unique skills, and place them in positions they will thrive in.
Work motto: Always remember the "why". If you don't, the work you are doing isn't purpose-driven.