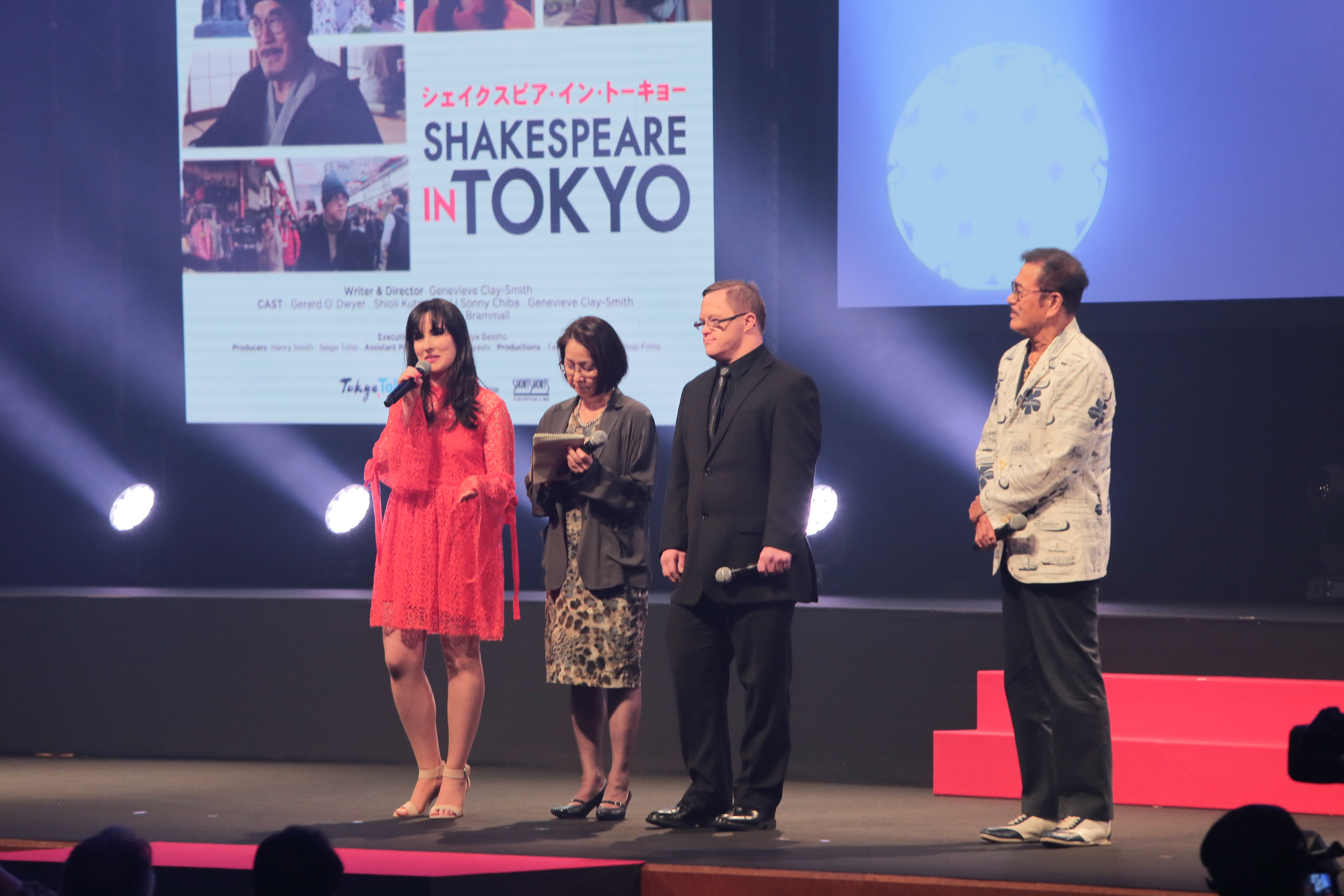 Genevieve is a keynote speaker on subjects such as leadership, inclusion and diversity and human rights and filmmaking. She specifically uses her story of co-founding and leading the award winning not for profit organisation Bus Stop Films as the anchor of many of her presentations. As a global pioneer of inclusive filmmaking, Genevieve has delivered key note presentations and seminars at the BBC UK, Walt Disney Animation Studios HQ, Toronto International Film Festival – Kids, Goldman Sachs London; Sydney, Screen Australia, The Scottish Mental Health and Arts Film Festival, The Australian Human Rights and Arts Film Festival and a retrospective of her work, including a keynote presentation has been delivered in Belgium at the Extraordinary Film Festival in Namur.
Genevieve's National and State speeches
Genevieve's acceptance speeches from the National and State Telstra Business Women's Awards.
Everyone on the Bus: the power of inclusive filmmaking (2018)
Genevieve delivered the closing keynote presentation at the 2018 Toronto International Film Festival – Kids.
The power of inclusion – highlights (2016)


Genevieve delivered a 30 minute keynote at the ICMI showcase in 2016
Social inclusion is everyone's responsibility highlights (2016)
Interview with ICMI
Genevieve on the Halogen Foundation panel (2015)
In 2015 Genevieve was asked to be a part of a panel to discuss how she has combined her career as
a filmmaker with social entrepreneurship.