Pro Bono Australia: A filmmaker's guide to inclusion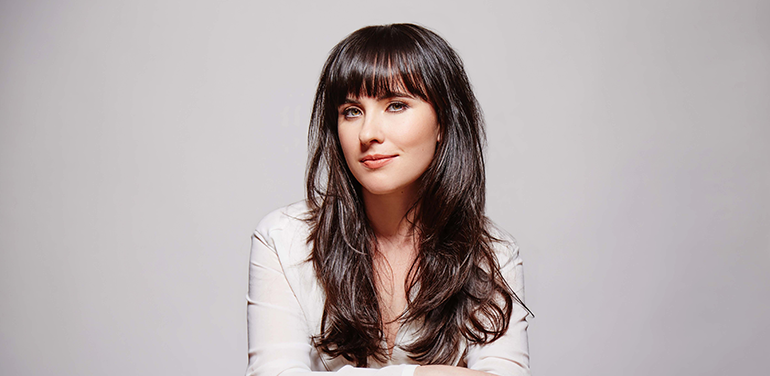 Genevieve Clay-Smith is the co-founder of Bus Stop Films, a not-for-profit film school providing education and professional filmmaking skills and job opportunities for people with disability. She's this week's Changemaker.
Despite the fact that one in five Australians has a disability, representation of the marginalised group in film and television is minimal at best.
The film and TV industry is one of the most influential sectors out there – it has the power to communicate stories that would otherwise go untold, change perceptions and re-define stereotypes.
Clay-Smith knows that people with disability have stories worth hearing, and through Bus Stop Films, is providing a way for people with disability to not only learn industry and life skills, but to launch successful careers into the filmmaking and television industries.  
She was recently named the winner of the 2019 Telstra New South Wales Business Women's Emerging Leader Award in recognition of her hard work in the NFP sector.
In this week's Changemaker, Clay-Smith talks about what it takes to successfully run an NFP, changing attitudes around people with disability in film, and what motivates her to keep going.  
What was the inspiration behind Bus Stop Films?
It started back when I was still at university and was making a documentary for Down Syndrome NSW. I became very aware of the different barriers to inclusion that people with disability faced in society and just how easy it was to remove some of those barriers through being inclusive.
One of the participants I was filming in the documentary, Gerard O'Dwyer, was a man with down syndrome, and his dream was to be an actor. As a budding filmmaker, I knew how difficult it was going to be for Gerard because when I looked at our film, television and advertising landscape I saw there was no representation of people with disability on screen or even behind the camera, or any pathways to getting included in a writers room or in production. I started to become aware of how exclusive the film industry is, and how unfair that is. We're an industry of stories and if we're not including everyone in the stories what message does that send society? People from diverse cultural backgrounds and people with disability are less than everyone else?
I ended up making a short film starring Gerard and recruited some other people with disability to work on the set. I held a film making workshop in my friends living room to get everyone ready to be on set and then we all came together and made the film. Despite Gerard never being in a film before, he nailed it in the lead role, and Be My Brother ended up going on to win Tropfest in 2009.
Why is it important that stories from people with disability are shared on screen?
One in five people in Australia has a disability. Yet so many people have never met someone with a disability and have never engaged with them. We have a really deeply rooted issue of segregation in society. It starts with segregated education systems, where people with disability are over there and other kids are over here, so segregated kids grow up to be segregated adults. There's also low expectations of people with disability, something that is really deeply rooted in culture.
One of the most profound ways to change perceptions of others is to get them in the skin of that person through a story. Doing so helps them see another side of life, to help them feel how that person feels, and to also understand what a person is capable of through storytelling. Storytelling is one of the most significant ways to change attitudes, which is why it's so important to have all kinds of diverse people on screen so that we as a society can be more understanding, and more understanding of the barriers our marginalised community groups face, so we can be active in removing those barriers.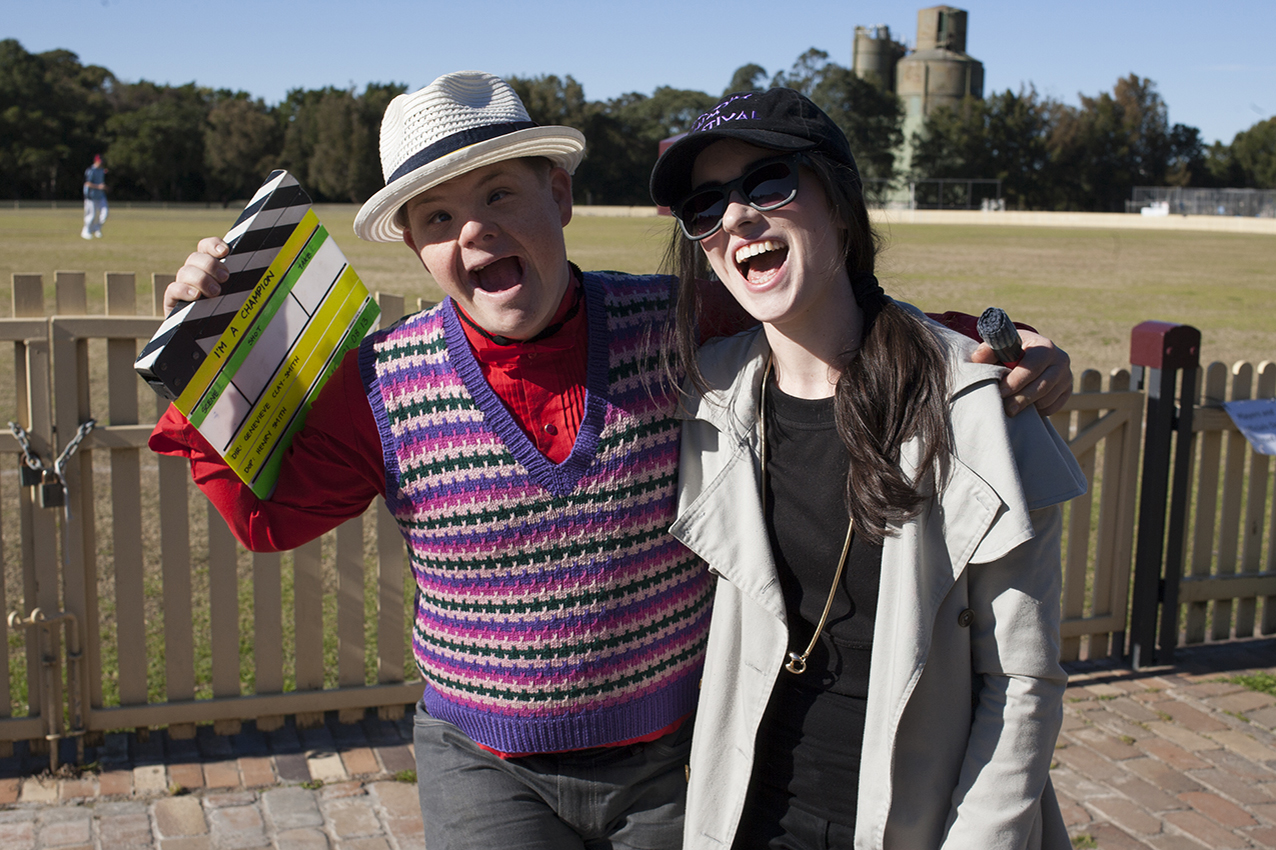 How has the idea of your organisation been received in the wider film community?
In the last three years, I've seen a significant change in people's openness to including people with disability in the filmmaking process. We're part of a really groundbreaking initiative that Screen Ability launched in 2016, that offers six paid internships for people with disability on top productions. Bus Stop is now managing a variety of different paid internship opportunities for our students to be working on different films and TV projects. We've just had a very exciting opportunity to work on a massive feature film project, where we'll be providing paid attachments for one of our students on that project. In the last 12 months, we've seen doors fly open, but it's been a 10-year journey to get there, 10 years of nobody wanting to open the door to us. But now people are seeing our work, and seeing what our students can do, understanding how important it is to be inclusive and coming to us to give opportunities to the students and working with us so we can set up internships, employment opportunities that work and are of great benefit to everybody.
What does your day as CEO look like?
Every day is very different. I'm managing a lot of relationships and looking at our curriculum and expanding it. I look at where we want to go in five years time and build relationships with people that can get us there. We're constantly evaluating, improving and making sure at the core of what we do, our students are having an amazing education and filmmaking experience.
I'm also always looking at the finances. We are a National Disability Insurance Scheme provider but under the scheme, we're capped at how much we can charge students for the course, which is significantly less than what it takes to run it. So we have to do fundraising and other activities to manage a gap in our operational expenses, but it's the best place I've ever worked at the end of the day because we really run off a lot of love and volunteers. The fact that we have a sustainable revenue stream now is wonderful and it means we can grow and expand to new areas.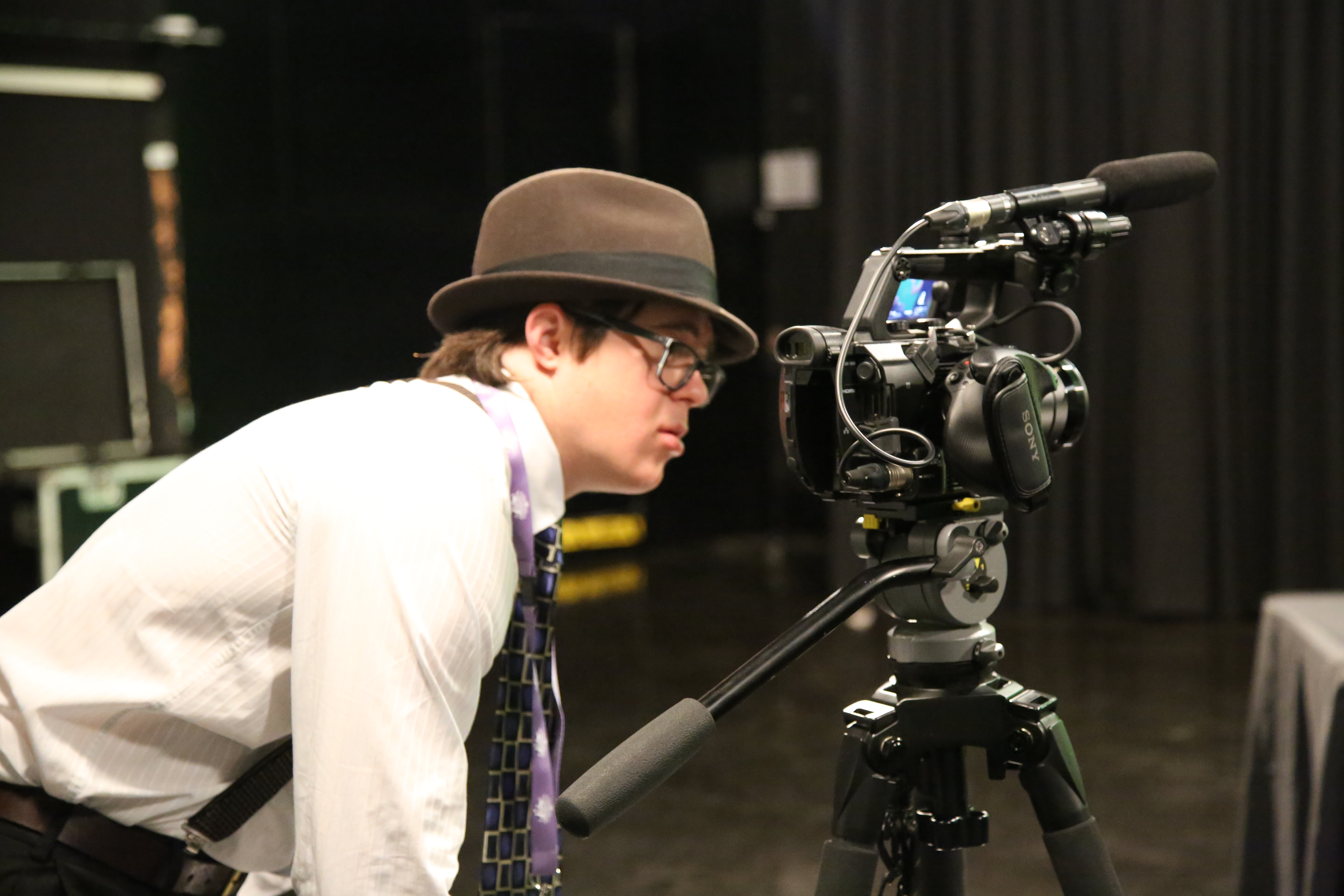 What advice would you give to someone wanting to start a purpose-led organisation or an NFP?
Persistence is key. For me, it's been a step-by-step journey and there was no magic moment where someone just handed me the finance to do it. I started off really small, with one short film that we just made a little differently, because we had an inclusive crew. The team and I thought what we had done was really significant, and showed that you can make great content inclusively. We smashed the stigmas around inclusion in the workplace. People just assume that including people will be too hard, it'll slow things down and will compromise on quality. Well, we weren't slowed down, we didn't have any quality compromised, and it wasn't hard, it was about respecting other human beings.
It hasn't been easy, and anybody that wants to start a social venture has to be ready for the long haul. The thing that will keep you going is the "why", so every time it got really hard I kept going back to my why which was I didn't want people to miss out. I don't want people to miss out on being a part of one of the most influential industries in our world and seeing stories that should be told, and I don't want anybody to miss out on inclusive filmmaking.