The Herald: Genevieve Clay-Smith on her journey driving Bus Stop Films and Taste Creative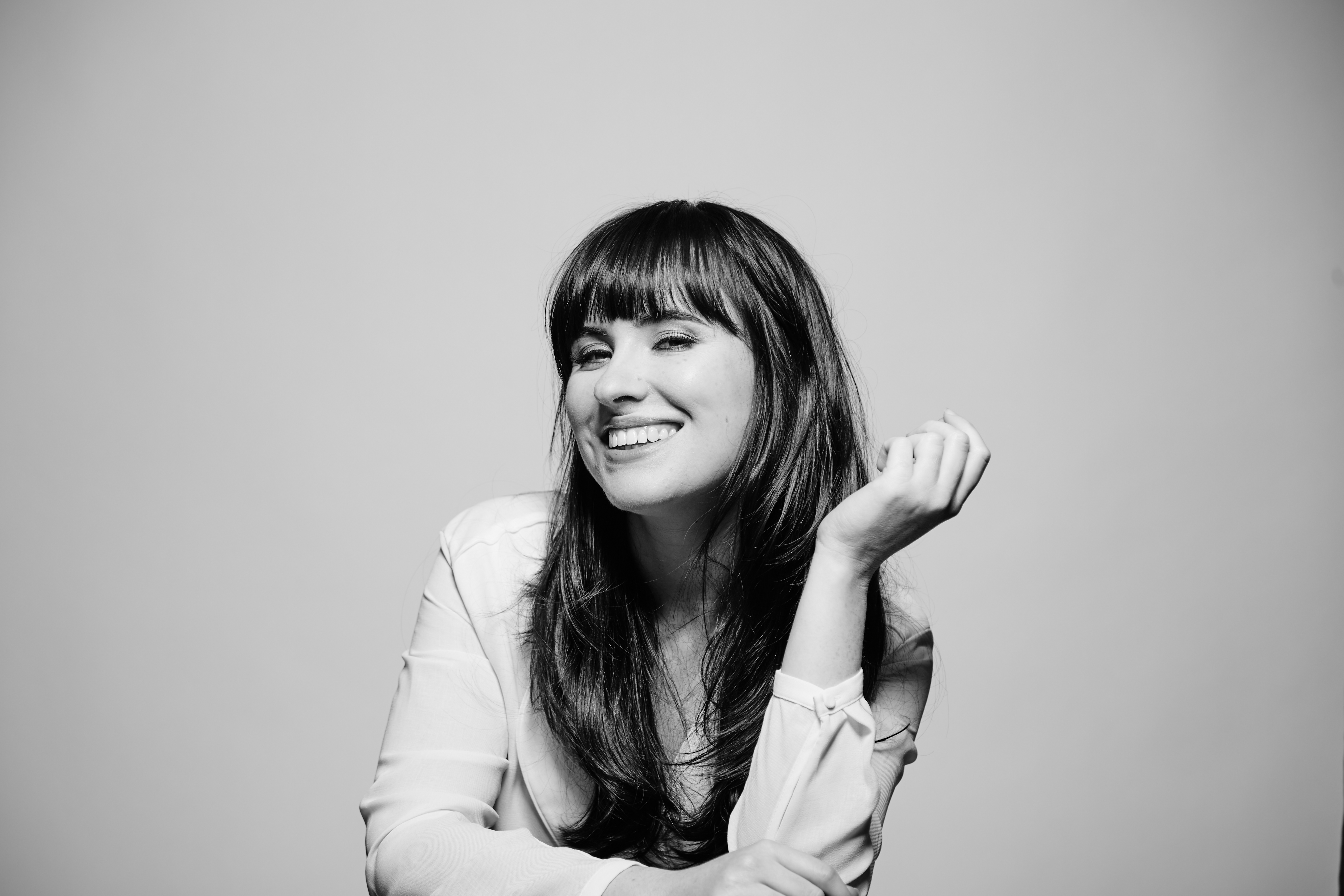 Growing up in Newcastle, what led you to film?
I was always performing and mum saw that potential and enrolled me in Young People's Theatre (YPT), which I adored. When I was around eight, my YPT mentor Wendy Leis put me forward for a role in a movie being shot in the Hunter called 15 Almore. I landed the role of Nancy Cakebread and I still recall being on set, thinking, I'm meant to be here!
Your focus on representing disability onscreen came from a documentary you did for Down Syndrome NSW in 2007. What misconceptions did you have prior?
The same ones most of us in society have when it comes to how we perceive people with disability. To start with, I had low expectations of what people were capable of. I remember one time, I needed one of our documentary participants with Down syndrome to sign a release form and instead of asking Kate, the participant, I talked to her mother instead. I assumed that Kate wouldn't be able to understand me, her mother very graciously and gently corrected me and said, "You can ask Kate, she's the one whose signature you need". That incident as well as the whole experience completely transformed me and I saw that the prejudice of low expectations and an inaccessible world is what truly disables people.
I saw that the prejudice of low expectations and an inaccessible world is what truly disables people.

Genevieve Clay-Smith
You then won Tropfest with Be My Brother, starring a man with Down syndrome. How did that affect your career?
Tropfest was the catalyst for co-founding Bus Stop Films (BSF) with my producing partner Eleanor Winkler. We made Be My Brother with an inclusive crew – people with and without disability. When we won the award, we smashed some hefty stigmas that prevent people with disability participating in the workforce, those stigmas are; it's too hard, it will slow us down, it will compromise on quality. Well, it wasn't hard, it didn't slow us down (we finished an hour ahead of schedule on the shoot day) and it certainly didn't compromise quality, we'd won Tropfest!
The personal motivation for your disability focus?
When I was making the documentary for Down Syndrome NSW, one of the participants, Gerard O'Dwyer recited the entire balcony scene from Shakespeare's Romeo and Juliet for me. I realised that Gerard was an amazing actor, but would have a difficult time getting opportunities because when I looked at our film and television landscape, I saw no representation of people with disability. I thought that was unjust. I believe that filmmaking is the most powerful way to create social change and we need everyone in our community reflected in the stories we share in the film industry.
Bus Stop Films is a not for profit organisation and social enterprise. We deliver an accessible film studies program, make inclusive short films and advocate for more inclusion in society at large. We are governed by a board and constitution and our profits are distributed back into the organisation to assist with our work. We have a work placement program too – we are currently facilitating employment and placements for our students on Masterchef, Survivor and The Other Guy (season 2).
How does BSF aid your company Taste Creative?
Taste is a boutique creative agency which provide clients with creative content which meets a brief. My husband and I began Taste in my rundown bedroom in 2010. We started it to make a living (as you do with small businesses!). At the same time, I was growing BSF with a mission to deliver quality accessible film studies programs which taught film theory and craft skills to people with intellectual disability and, after their training, offer work at Taste. I still remember the first Taste project we were able to employ BSF students on, we hired two BSF filmmakers with intellectual disability as production runners on a TV commercial for Special Olympics and it was incredible. It was only two jobs over two days, but I felt like we could change the world. Taste also supported the growth of BSF with finances, equipment, office supplies, office space and more – we were able to make a case for employing people with disability in the film industry. We're taking that model and using it with Endemol Shine and Aquarius Films.
We have a project screening at Vivid called "One Giant Leap", 15 of our filmmaking students made the stop motion as part of our program. It's screening nightly until June 15 during Vivid Sydney at Tumbalong Lights: playSPACE in the heart of Darling Harbour.
You and BSF just won the Telstra Business Awards. What does that mean to you?
I've been in leadership at the organisation for 10 years now, so it is a really amazing way to celebrate all that hard work and celebrate the people who have come with me on the journey. I hope it inspires other industries to become inclusive.
The community I work in and the people I work with. There is still a lot of attitudinal barriers to inclusion, it's getting better but there's more work that needs to be done. I don't want anyone to miss out on reaching their full potential and I don't want our society to miss out on seeing diverse stories.