Illawarra Mercury: Wollongong social enterprise Flagstaff becomes a movie set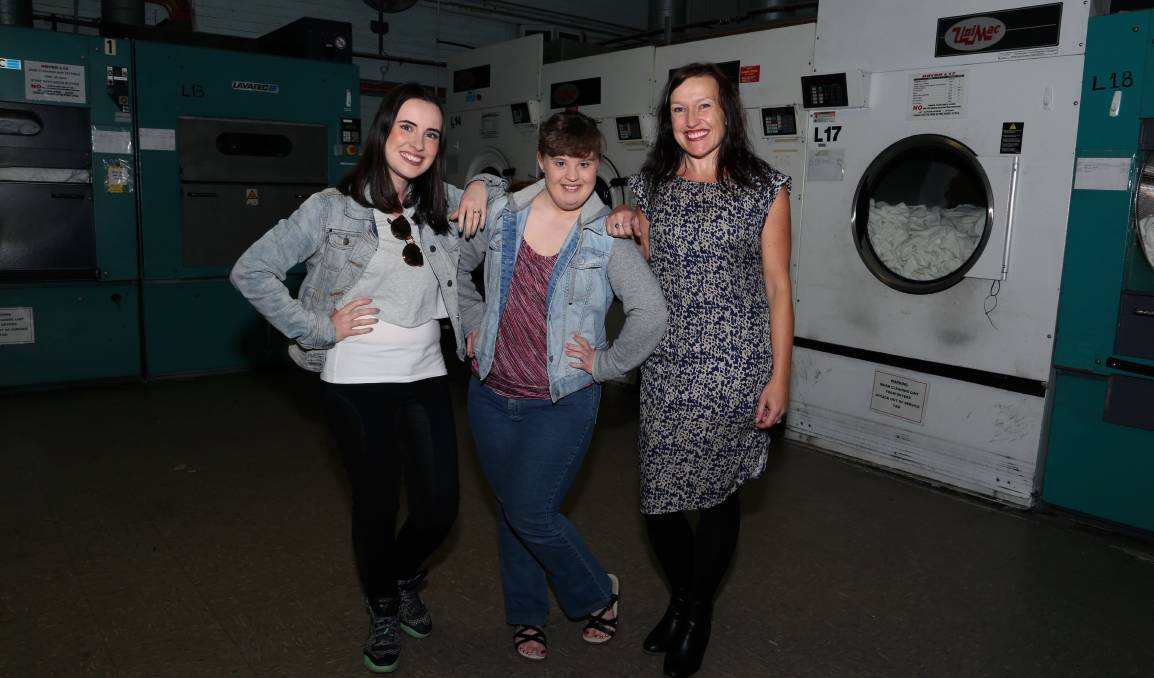 Movie making: Director Genevieve Clay Smith and American actress Jamie Brewer with Flagstaff's Karen Burdett on the film set in the Flagstaff laundry. Picture: Greg Ellis.
When more than 200 staff working in various divisions of the Flagstaff Group at Nolan Street, Unanderra finished work on Friday some of their work stations turned into a movie set.
A partnership between the disability enterprise and short film production company Bus Stop Films is resulting in the production of a film that promotes inclusive filmmaking for people with a disability.
The short film project "Kill Off" is led by director Genevieve Clay Smith.
Ms Smith is an award winning filmmaker who won the 2009 Tropfest Short Film Festival and is a former NSW Young Australian of the Year.
She is involving professional filmmakers and 11 students with an intellectual disability from Bus Stop Films in the production.
Ms Smith runs her own not-for-profit organisation and has been creatively working with people with an intellectual disability for over a decade.
Her focus with Bus Stop Films is to develop the English skills, living skills, work ready skills, confidence and wellbeing of people with an intellectual disability by giving them access to film studies.
Ms Smith said the when she saw the Flagstaff Commercial Laundry on a previous visit she thought what a great location. The new short film stars American actress Jamie Brewer who is best known for her role in the television series American Horror Story. She is also the first model with Down Syndrome to walk on the New York catwalk.
"Jamie possesses an extensive film and theatre career and has been actively sharing her insight about the abilities of people living with a disability since her arrival in Australia," Ms Smith said.