Cause Artist: How Social Change-Makers Are Creating A Better World Through Inclusive Film-Making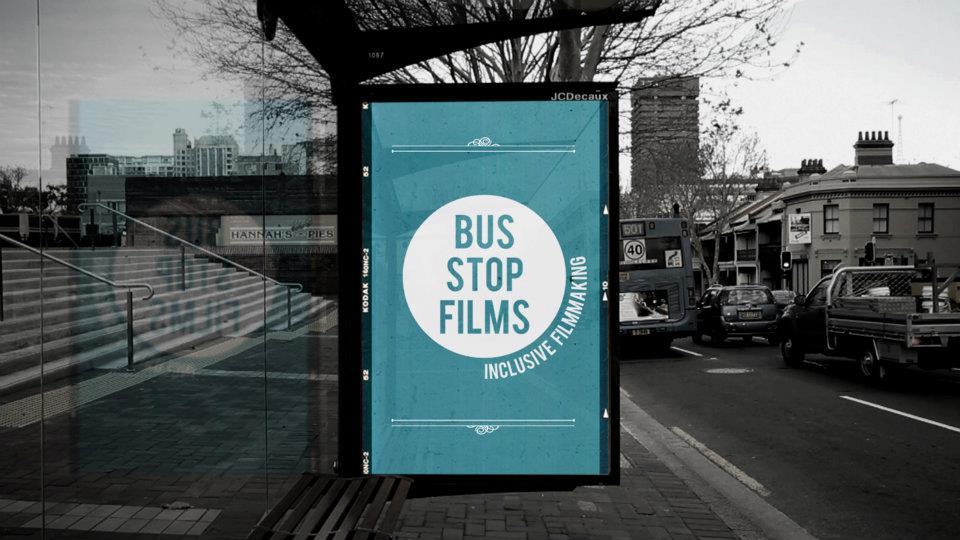 I have been thinking about this a lot lately, as I am currently living in Cambodia where 'disability' is still very taboo. Many people have limited understandings of what different disabilities are, why they happen, what it means for the person and their family, but also what people with disabilities are capable of.
I feel a particular connection to ensuring that people with disabilities get everything they want, are capable of and deserve because my cousin has Down Syndrome. Fortunately, my aunty and uncle believe that their son should get all the opportunities any non-Down Syndrome child received. Because of this, my cousin completed his schooling, has worked his entire adult life (he is in his forties), excelled in sports including participation in the Special Olympics, is a volunteer and supports younger members of the community through community social groups.
When we talk about disability, equity is key. That is, ensuring that all people get what they need in order to succeed and excel.The part that is all too often missed is really giving people with disabilities the opportunity to shine their light and talent on the world, and including them in spaces where they are allowed to develop their skills, education and experience. They deserve it just as much as anyone else.
One amazing group in Australia that is doing this, and that I cannot talk highly enough about, is Bus Stop Films.
Co-Founded and run by CEO Genevieve Clay-Smith (who in my personal opinion is a straight up legend!!), Bus Stop aims to provide inclusive film-making education, where specialised classes are designed so that the students, all of whom have a disability, can learn about and be a part of all stages of the film-making process – from concept, script writing, filming, acting, directing and editing. Through this, the groups also using film-making as a tool for social change.
"
By providing a tailored education program for our participants, we break down the barriers of entry to the industry, provide a safe environment for learning, build skills and forge partnerships with established production companies to create an inclusive creative industry.





Through our program we provide a platform for the voices and stories of our participants to be shared; framed in a high quality and professional manner, worthy of international attention

."
Bus Stop Films
AWESOME, right?!
This is the type of initiative we need in the social space. Groups and people, like Gen, who are willing to put in the effort and commitment, and do what's right for the world. I too often feel like there isn't enough connection between all of us, as common humans sharing the planet, and that fear and discrimination are still dividing us to a much too large extent.
To give you a bit of intel on the amazing, young woman who is leading the group, alongside Bus Stop Films Genevieve Clay-Smith is a business owner, mentor and an multi-award-winning writer/director, whose work has been showcased nationally and internationally including at the United Nations. Her list of accolades include 2017  Sidney Myer Creative Fellow, Band T Mag 30 under 30, 2015 NSW Young Australian of the year, winner of the 2014 Westpac & Financial Review's 100 Women of Influence, Young Leader award. Genevieve spoke at the Mental Health Film Festival in Scotland and presented to creatives, writers and producers at BBC Children's department in Manchester this year as well.
However, like so many social entrepreneurs who start their own gig, there have been challenges.
"The way I describe the journey is this: it's been blessed but it's not been easy." 
"There was one time back in 2011 when I was so overwhelmed by the journey that .. I said to myself, "What if I quit, what if I just gave this up now and be done with it" and the answer that came back to me was "If you give up, people will miss out.""
Genevieve Clay-Smith
Bus Stop Films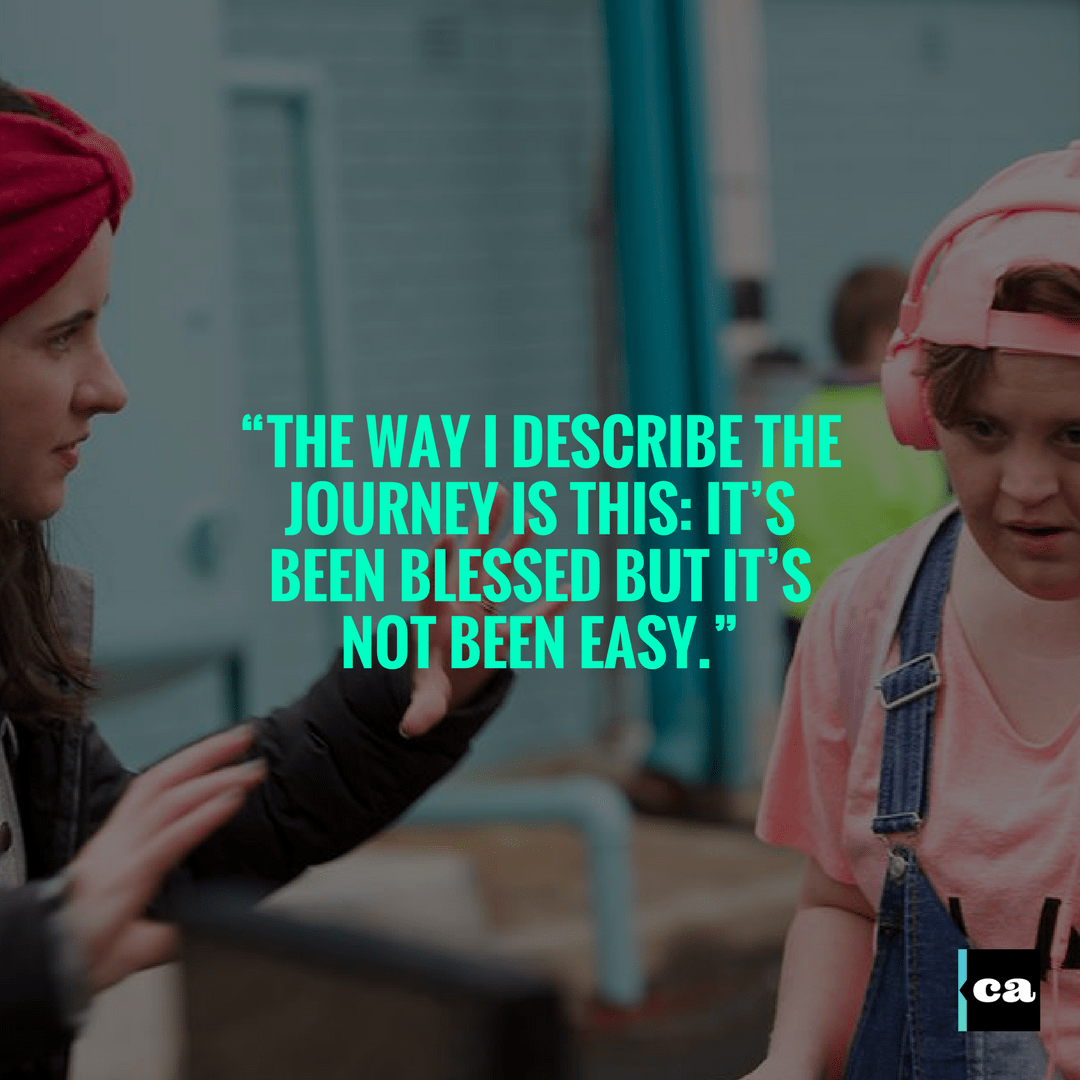 She said it's her 'why' that motivates her to keep going. "My 'why' drives me and it is the single most important thing that I have held onto on this journey. My 'why' has gotten me through the tough times when I have wanted to give up and it will continue to drive me!"
This resilience and genuine care for what she does and the impact it has on others is something I really love about Gen and Bus Stop Films. The passion that comes from the heart and that the focus is 100% about giving opportunities to those who otherwise wouldn't receive it. Not only that, Gen is driven by ensuring the audience is included too.
The films cleverly connect the viewers to the actors through stories that often reflect the struggles and challenges that people with disabilities face. TropFestWinner, Be My Brother, and  Kill Off, featuring American Horror Story's Jamie Brewer are just two of the Bus Stop team's amazing works.
I also asked Gen why diversity and inclusion important, and what further steps have to be taken to ensure that these realms continue to improve in and outside the film industry.
"It's important because if audiences don't see diverse communities on screen, these communities will remain invisible, perpetuating a negative narrative in our society that they are 'not important' or 'second class' – essentially; not important enough to have their stories told. Also the other reason why it's important is that many people will not have any interactions or friendships with people who are different to themselves.. so the only way for them to understand more about the people in their communities is through stories. Stories help people get inside the skin of someone else and ultimately this is how we break down barriers and build bridges of understanding in our community".
Gen and the team's work in Bus Stop Films is an excellent example of how social initiatives can bridge the gaps in our world. In the case of Bus Stop Films, by providing education, showcasing the amazing capabilites of the men and women who have disabilities, and connecting the audience to them, we are creating a better space for understanding, compassion, awareness and acceptance. It shows how awesome, smart, talented and fabulous people with disabilities are, and the films are helping reshape our ideas and attitudes.
Lastly, I asked Gen what her words of advice are to other social entrepreneurs taking the lead in their own initiatives?
"Find your 'why'. If the 'why' is bigger than yourself, and you can see that it has the potential to help people, you will persist and overcome any problems that stand in your way."