Film Ink: Genevieve Clay-Smith Next Stop Japan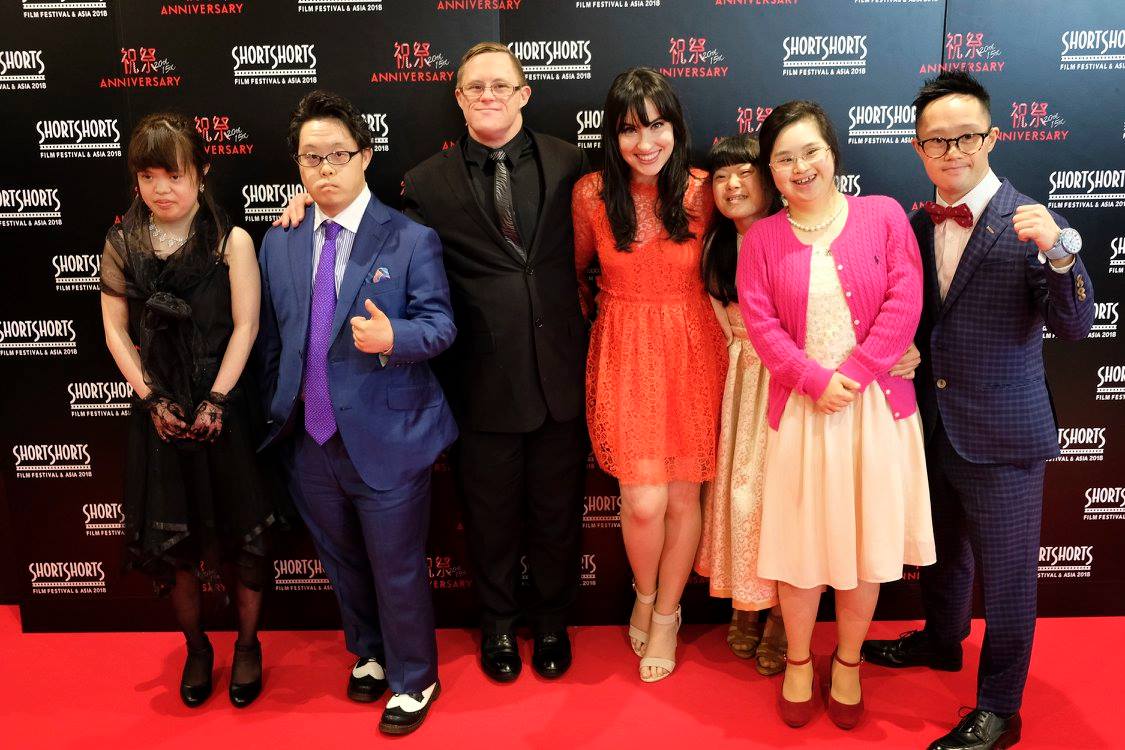 The driving force behind
Bus Stop Films
has taken her mission for inclusive filmmaking to Japan.
Australian filmmaker Genevieve Clay-Smith has just debuted her new short film to a crowd of 400 people in Harajuku, Tokyo.
Shakespeare in Japan, made inclusively, starring Australian actor Gerard O'Dwyer, alongside Japanese actors Sonny Chiba, and Shioli Kutsuna, follows an Australian Shakespeare fan who travels on a solo adventure to Japan.
The film also stars participants from a workshop geared at people with Down Syndrome, preparing them to be involved in the filmmaking process.
Star of the film, Sydney actor O'Dwyer, who has Down Syndrome, has previously won awards for best actor in films at Tropfest and St Kilda Film Festivals.
Shakespeare in Japan was shot at various locations around Tokyo, with funding from the local Tokyo government, and involvement from a workshop run by the local Japan Down Syndrome Society, helping participants to get involved in filmmaking.
Smith has made multiple films on inclusion, winning Tropfest in 2009 with her inclusive short Be My Brother.
As part of its sponsorship by the Tokyo Government, the film will also screen at the Japanese Short Shorts Film Festival.
"It's so easy to be inclusive. If I can do it in the film industry, we can do it anywhere," the filmmaker said, speaking to Japanese news outlet Kyodo News.
"A lot of people think that including people with intellectual disability in the workforce would slow them down or compromise quality and be too hard, but this is not true," said Clay-Smith.
The filmmaker, who has run hundreds of workshops geared to those with Down Syndrome, is a passionate advocate of inclusivity.
"When you are faced with a difference, no matter what the difference is, if they are not the same as you, people immediately lower expectations, and that is a disabling force in itself," she said.